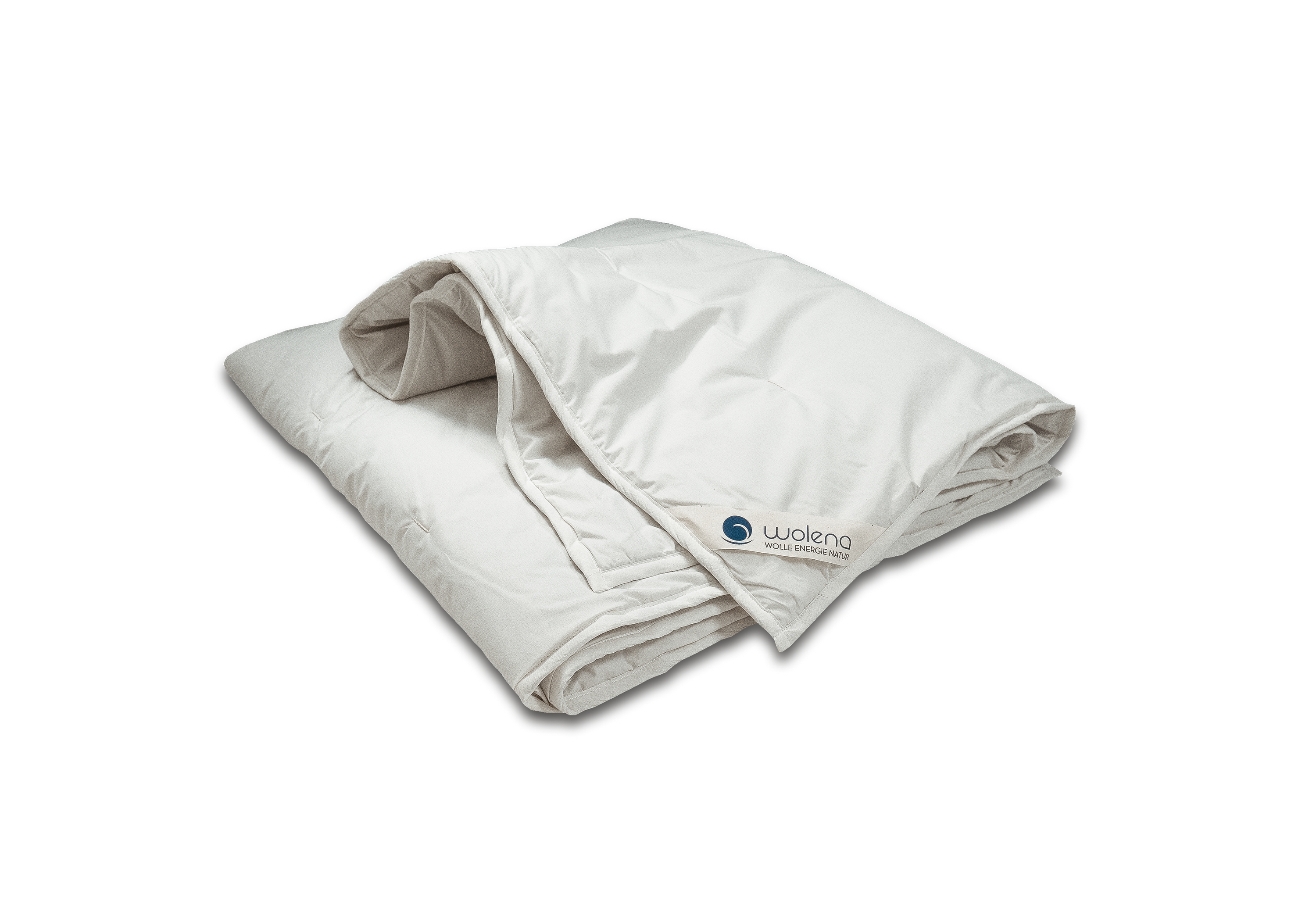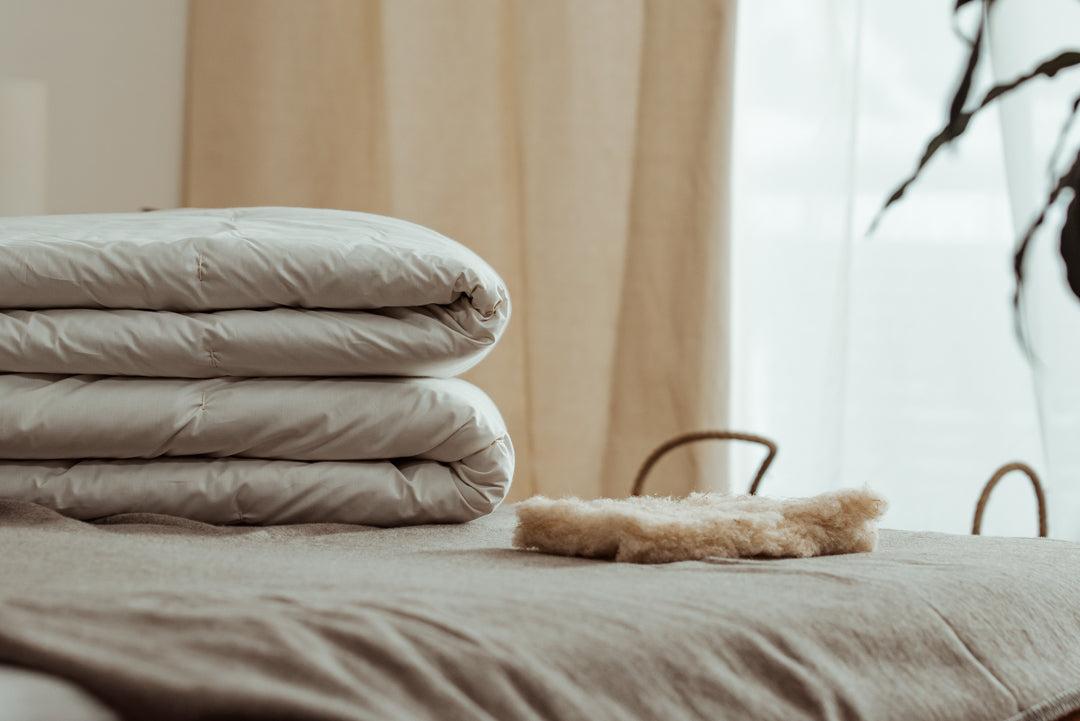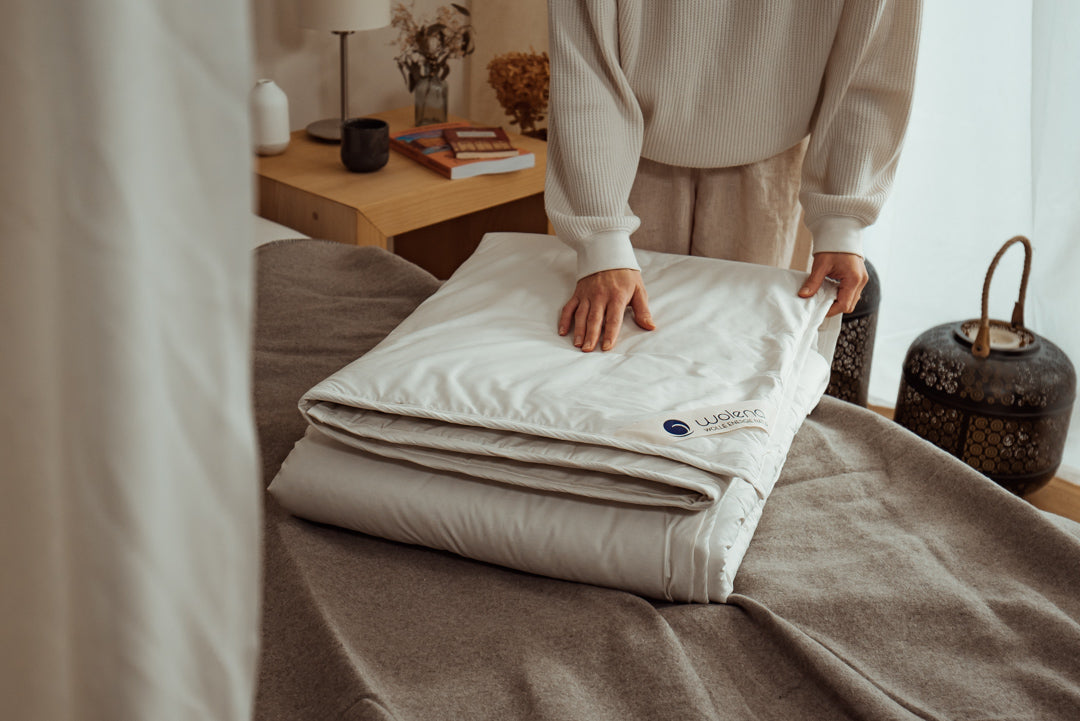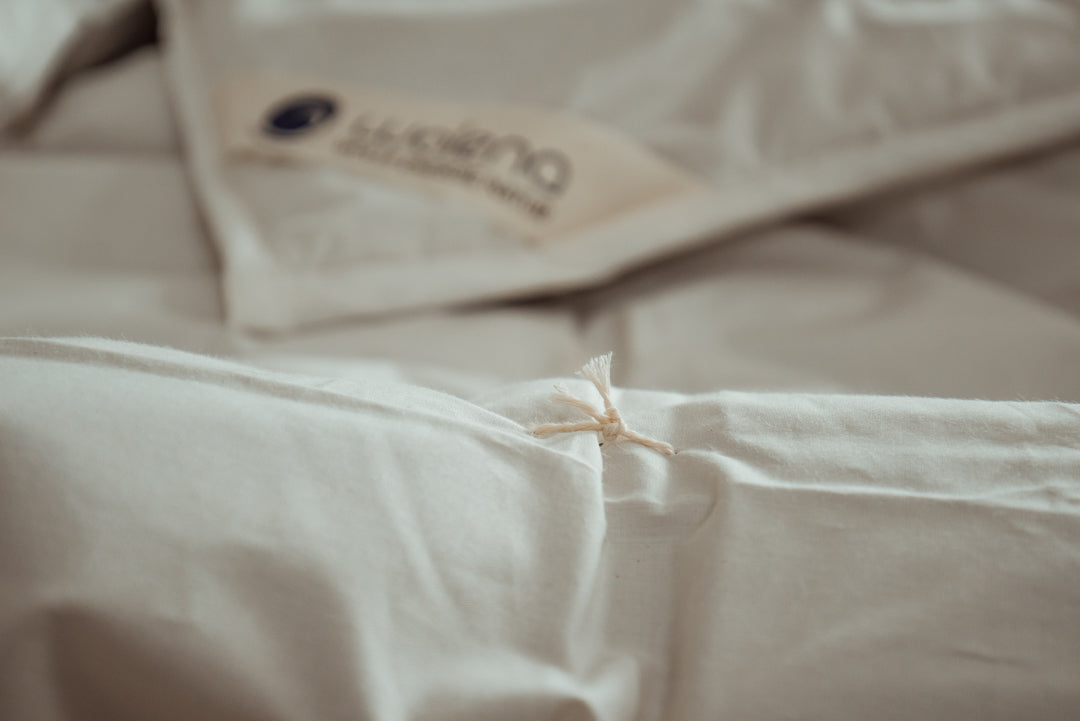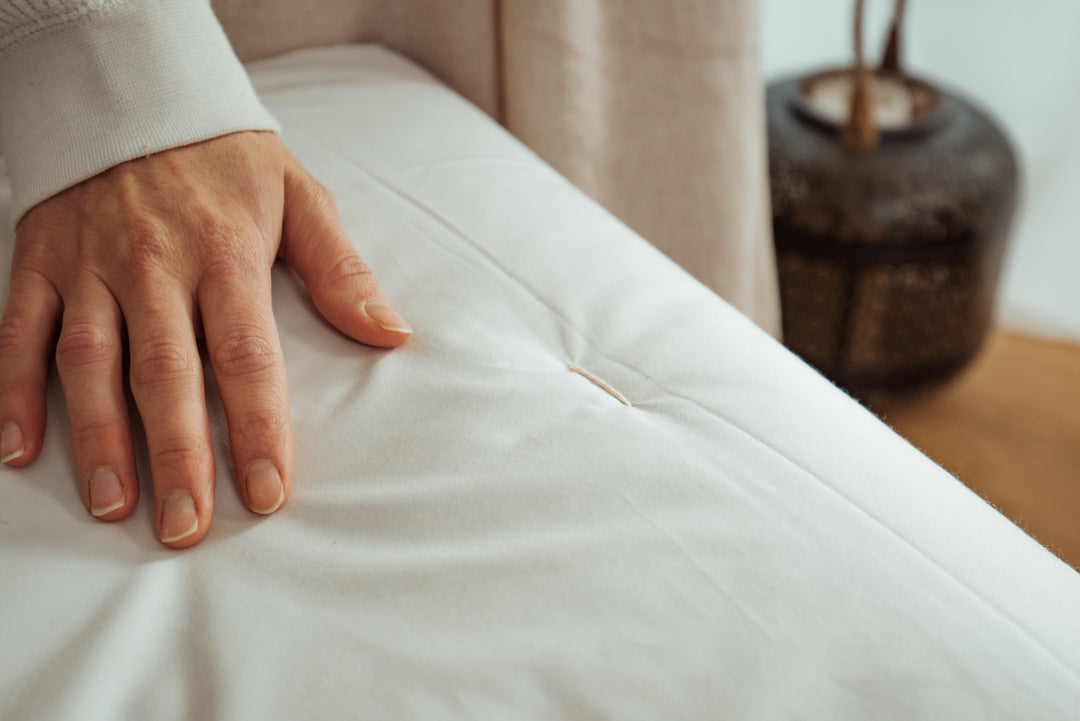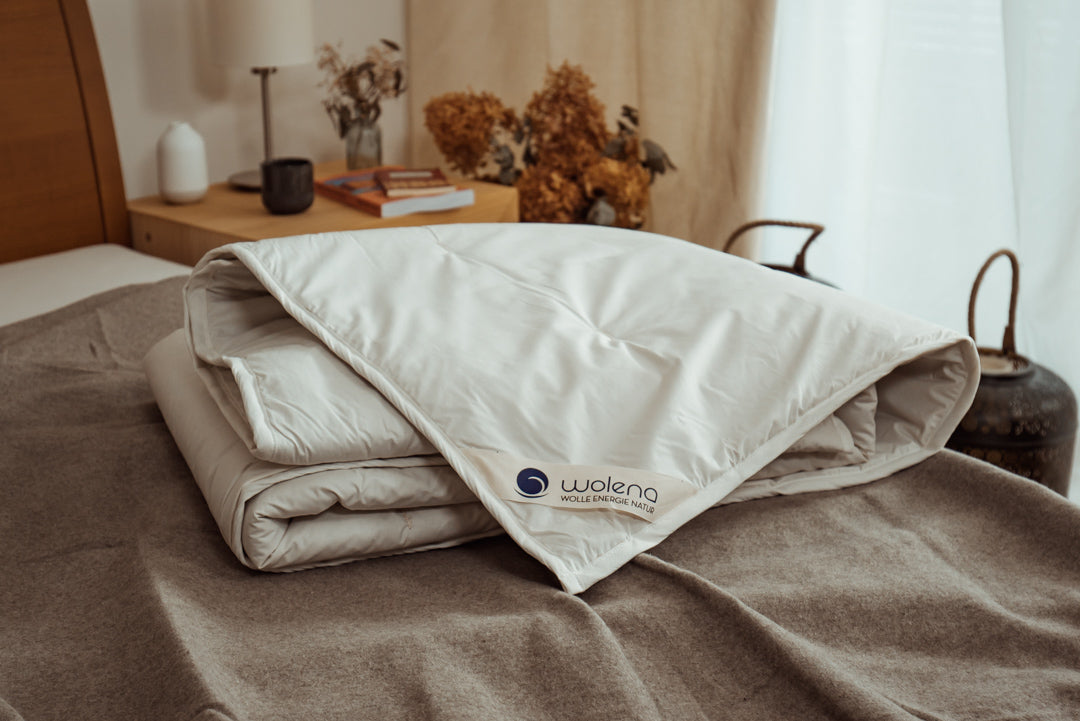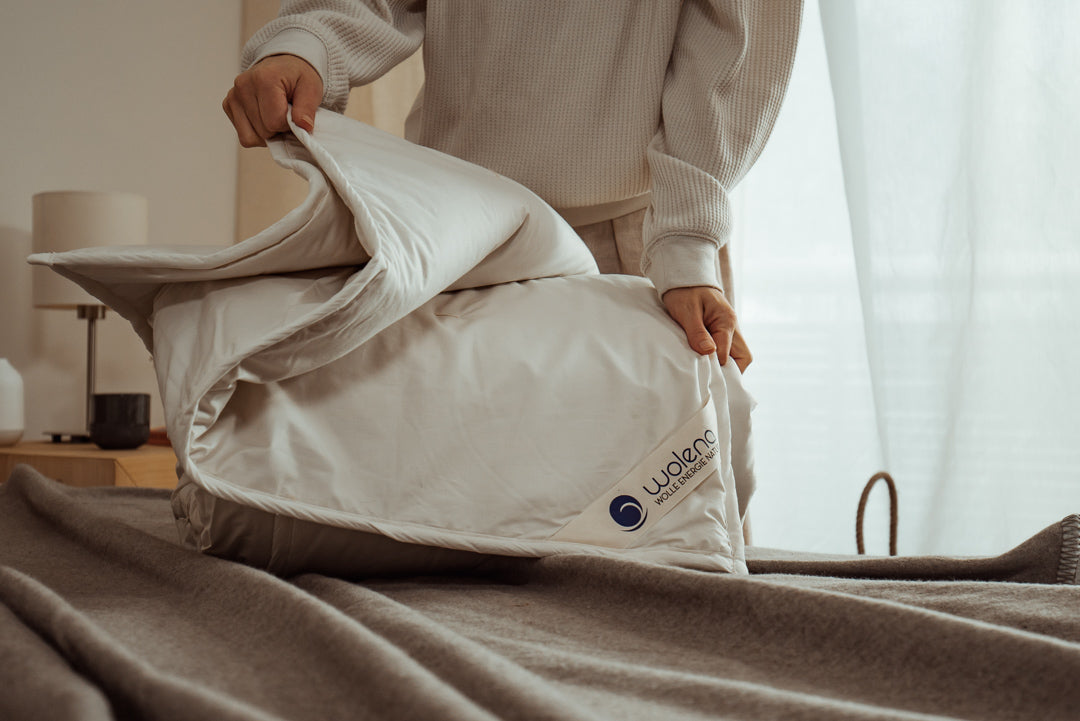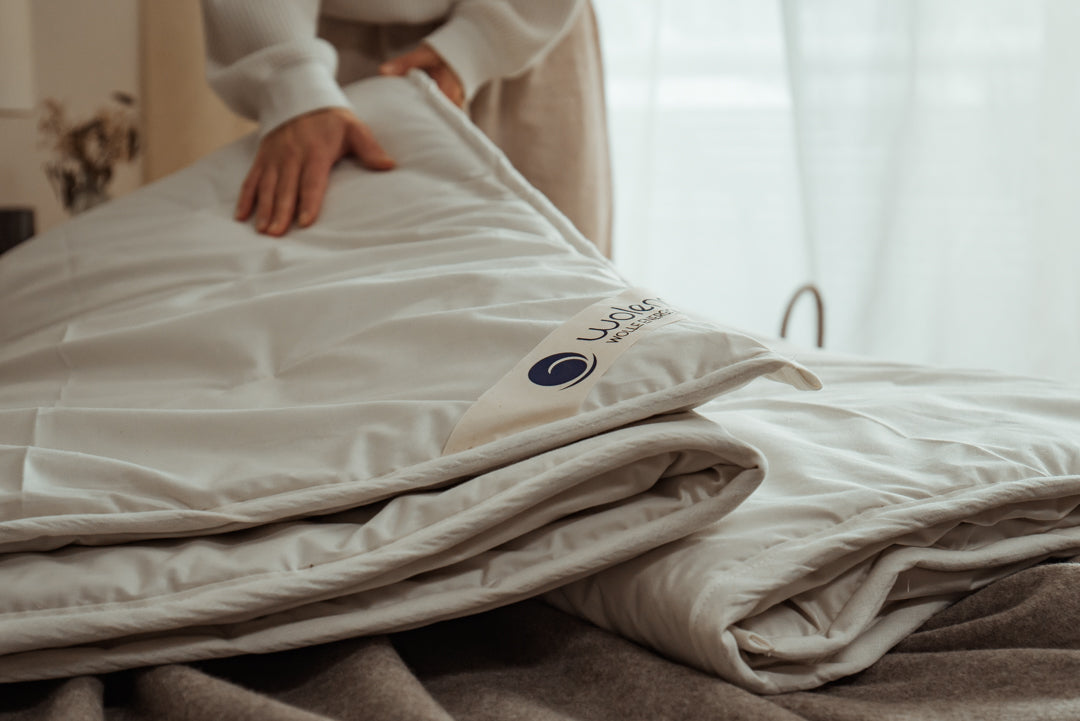 We deliver this product free of charge to the EU, CH and FL!
Three different blankets
In order to meet all requirements, we offer a summer, an all-season and a winter duvet. Depending on your preference and climate situation, choose between our three duvets.
wool-hemp fleece
Our wool hemp fleece is also used in our duvets. The warming and self-cleaning Merino sheep's wool and the cooling and antibacterial hemp fibers offer the perfect sleeping environment! Ensures a comfortable sleep even in warmer temperatures, without sweating.
organic cotton fabric
Our organic cotton fabric is durable, breathable and also absorbs moisture well. The blankets are sewn by hand and fixed at points, which makes our blankets very cuddly and cuddly.
Nehmen Sie bitte mit uns Kontakt auf, falls Sie Kunden aus der Schweiz oder dem Fürstentum Liechtenstein sind. 
Sollten Sie ein Sondermaß benötigen, können Sie uns gerne hier kontaktieren.
Herstellung

Unsere Zudecken werden in liebevoller Handarbeit in Vorarlberg / Österreich hergestellt.
Verwendete Materialien

Bezug: 100% Bio-Baumwollstoff kbA

Füllung: Vlies aus Bio-Schafwolle und Bio-Hanffasern
Pflegehinweis

Dank des selbstreinigenden Lanolin der Schafwolle und der antibakteriellen Wirkung der Hanffaser brauchen unsere Wolle-Hanfprodukte wenig Pflege.

Da es sich um ein Naturprodukt handelt, sind unsere Wolle-Hanfprodukte nicht in der Waschmaschine waschbar. Bitte auch nicht in den Trockner geben.

Bei starker Verschmutzung punktuell von Hand mit einer Kernseife auswaschen und wenn möglich schnell trocknen (Föhn, Heizkörper, Ofen), damit es keinen Wasserrand gibt. Es ist möglich, die Hanfbettwaren in die chemische Reinigung zu geben.